ENH COMPANY FROM MOZAMBIQUE VISIT SONILS
IN THE FRAMEWORK OF RELATIONS BETWEEN ANGOLA AND MOZAMBIQUE, THE DIRECTOR OF EXPLORATION OF THE NATIONAL COMPANY OF HYDROCARBONS OF MOZAMBIQUE (ENH) VISITED THE SONILS BASE FOR EXCHANGE IN THE LOGISTICS SECTOR.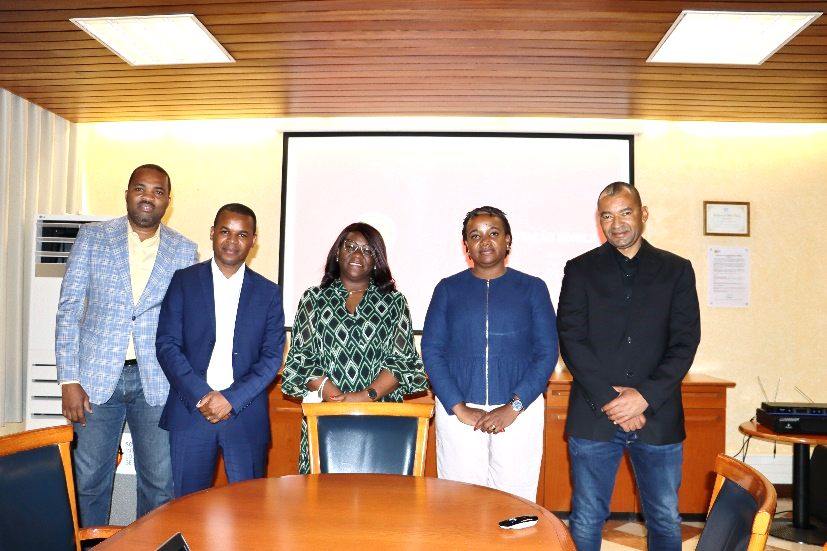 The Exploration Director of Empresa Nacional de Hidrocarbonetos de Moçambique (ENH), Ms. Mónica Chamussa Juvane, visited the SONILS base, to address issues related to the Oil & Gas sector, and exchange experiences in the logistics areas.
During the exchange meeting, the delegation of Mozambique learned about the integrated logistics model and operations adopted by SONILS. The visit also aimed to prepare the future visit of the new Minister of Oil and Gas of Mozambique, in Angola.
The Mozambican was received by the General Director, Mr. Emílio Costa, Deputy General Director, Ms. Otília Viegas, and by the Corporate and Commercial Relations Officers, Mr. Pedro Oliveira and Joaquim Chipuco, respectively. In a guided tour of the base, the importance of contact with the goals of SONILS, with emphasis on the UN sustainability projects, which are part of the company's contribution to achieving the 17 goals of the United Nations Organization for Sustainable Development.
ABOUT ENH
ENH – Empresa Nacional de Hidrocarbonetos de Moçambique, which operates in the exploration, prospecting, production and marketing of petroleum products, with emphasis on Upstream.