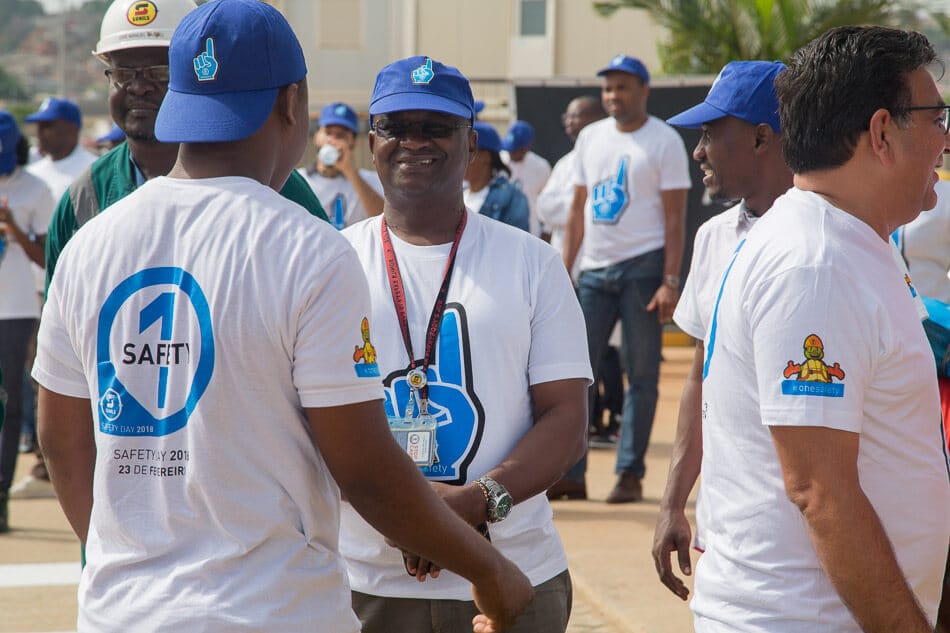 The purpose of choosing the theme in question was to promote and strengthen the relationship with resident clients by sharing good practices and common SSQA / HSE concepts and also to improve the flow of SSQA / HSE information between SONILS and their customers, in order to help in the prevention of accidents, thus promoting a ZERO accident culture.
The activities are presented in two moments:
Pre-event – days before Safety Day
Event – last Friday of the month of February
the Pre-event this year several companies such as Total, BP, Aker Solutions, Schlumberger, Baker Hughes, GE, Octomar, Halliburton, TFMC, AES and Sonasurf administered lectures with various SSQA / HSE topics to about 600 people in 12 sessions, equivalent to more than 100 hours of training.
On the day of the Event, on February 23, 2018, an athletics race called "One Run" was held, with more than 400 participants.
| | |
| --- | --- |
| Health, Safety and Environment and its Impact on Organizations | TOTAL |
| Fatigue Management in the Workplace | SCHLUMBERGER |
| Lifting, Transport and Logistic Services | AKER SOLUTIONS |
| From Independent to Interdependent Health, Safety, Quality and Environment Culture | BAKER HUGHES |
| Leanding and Lagging Indicators | OCTOMAR |
| Waste Management | AES |
| Personal Safety | SONASURF |
| Bloodborne Pathogens Awareness | BAKER HUGHES |
| Hand & Finger Injury Prevention & Awareness Campaign | TFMC |
| Lifting and Hoisting with Focus on Red Zone Management | HALLIBURTON |
| Interactive Session with Various Topics | BP |