CONECTAR COM TENDÊNCIAS
PODEROSAS
of Angola's oil production is supported through SONILS.
At SONILS we believe in a better future for everyone around us. We believe that together we can achieve the most daring dreams. We believe in us and we believe in you. In the context of its social responsibility, SONILS has developed the program dubbed
"SONILS ACREDITAR/SONILS BELIEVES"
, which aims to provide local communities with conditions that favour their development with a greater focus on the education and environment sectors.
SONILS believes that together it is possible to do more and better !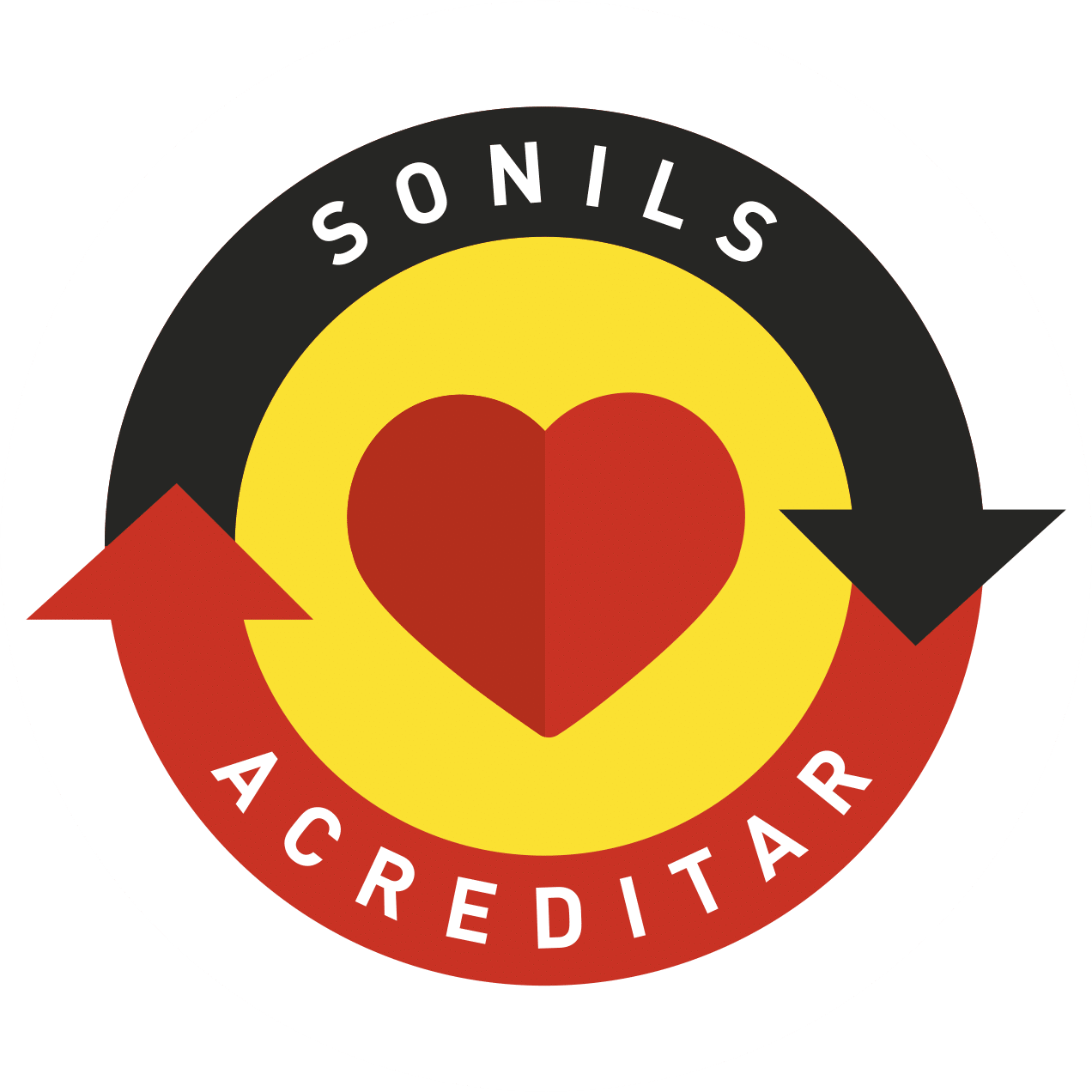 Regarding of its social responsibility, SONILS developed a program called "SONILS ACREDITAR" that aims to provide to local communities conditions that favors their development, with a huge focus on the sectors of education and environment.
Is in this regard that Sonils have requalified "Mercado Comunitário Caranguejo" of Boavista, which was inaugurated last Wednesday on February 3rd of 2021 by Comunal Administration of Patrice Lumumba, ingombota´s district.
The inaugural act was presided by Dr. Maria Antónia Nelumba, President of the Administrative Comission of the City of Luanda, with the presence of Eng.º Rui Duarte, Administrator of Urban District of Ingombota, others members of comunal administration and guests.
Aiming to improve people's quality of live and community's in general, the market then opened was built in 5 months and it has a sales space of 96 stands, office for the manager, 2 wc's and a laundry.
Present in Angola for 25 years, SONILS, LDA (SONANGOL INTEGRATED LOGISITIC SERVICES) is a logistic base in support of oil and gas industry, taking 60% of oil operations in Angola.
Its services goes by the supply of specialized logistic installations (offices, storages, including logistic personnel), cargo handling for more than 82 companies of oil sector internationally renowned.
Employing over 700 national colaborators, of an integrated infra-structure capable of supplying network communications, transport, energy, water and restoration supplies, in an autonomous and shared way with its clients, SONILS allows a greater incentive to investment easing the operations in the sector, making them more efficient and economically favorable.
SONILS reaffirms aid to Boavista community in the fight against malaria
Between the 22nd and 25th of April, SONILS carried out several social actions on the occasion of World's Day for the fight against Malaria, marked on 25th of April, namely, Free Malaria Screening, Distribution of mosquito nets, Lectures and Visit of Monitoring the cleaning of drainage ditches within the base, with the aim of raising awareness and contributing to the reduction of cases of disease within the surrounding community and its employees.
Around 300 inhabitants of the community flocked to the Caranguejo Market, in Boavista, where the activities took place, with the support of 15 volunteer employees.
Mr. Pedro Oliveira, Director of Corporate Relations at SONILS, was present at the awareness-raising actions and reaffirmed that SONILS, within the scope of tis social responsibility program, is concerned with the basic sanitation and public health conditions of the community and its employees, and, for this purpose, it has regularly carried out general disinfestation actions at the base, including cleaning the drainage ditches.
MALARIA NUMBERS
According to data from the Ministry of Health, from January to May 2021, Angola recorded 3.799.458 cases, resulting in 5.573 deaths. Fighting malaria is possible by improving public sanitation, using mosquito nets and repellents and avoiding standing water.
SONILS ACREDITAR is a social responsibility program that aims to provide local communities with conditions that favor their development, with greater emphasis on the environmental, health and education sectors.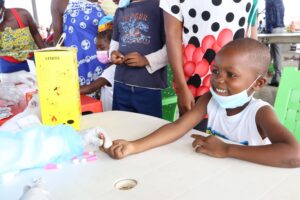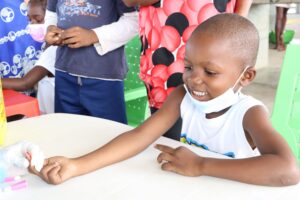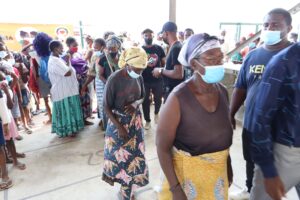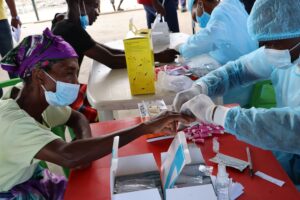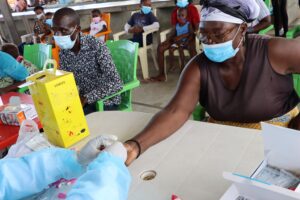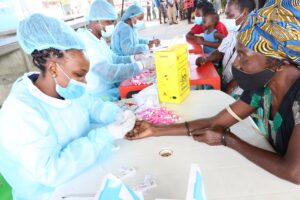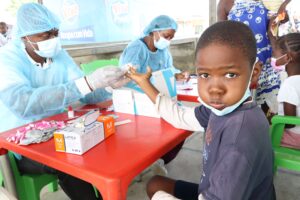 Communitarian Grab Market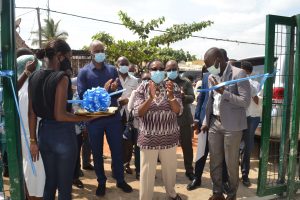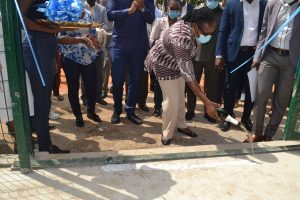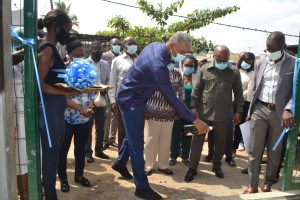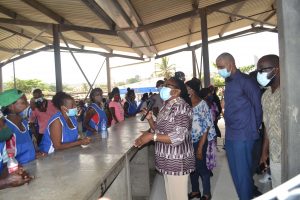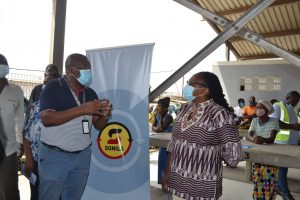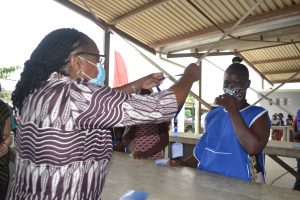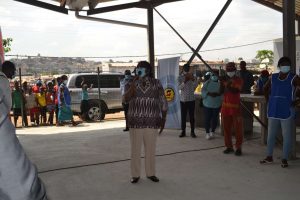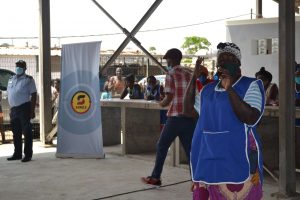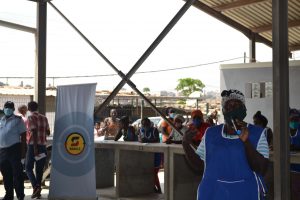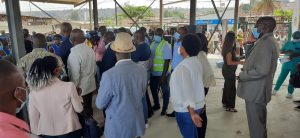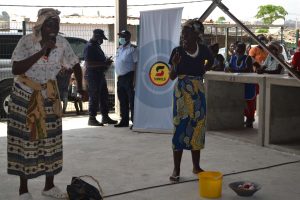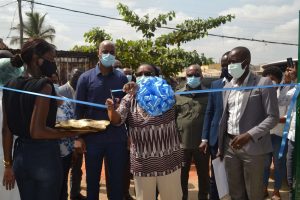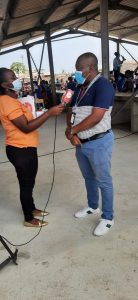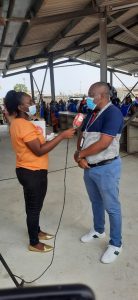 Solidarity Tree Gifts Delivery
Certificate of Merit "City Friend"
On the occasion of celebration activities to 445 years of Luanda city, Sonils Lda, was hovered with Merit Certificate " City Friend " in act occurred on Monday January 25 th in the atrium of the green zone of Alvalade in Luanda city.
The distinction have been done by the Administrative Commission of luanda city, through it's president Maria Antónia Nelumba, in a ceremony that included several prominent figures of the city, some of which deserved as well similar contemplation.
Under the social responsibility Sonils have developed a program denominated " Sonils Believe" through which actions are developed that aim to provide local communities with conditions that support the development and better quality of life.
Sonils believe that together is possible to do more and better.
Congratulations Sonils, congratulations Luanda City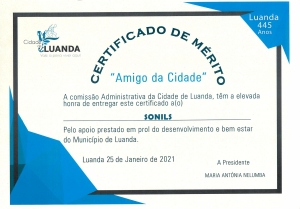 Children's Christmas Party
Donation Delivery
Jornada Solidária Porto de Luanda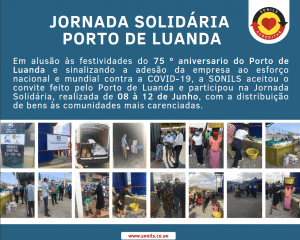 Guided tour to the Base offered to employees' children