THE CHAIRMAN OF THE BOARD OF DIRECTORS OF SONANGOL EP, ENG.º. SEBASTIÃO MARTINS, MADE A WORK VISIT TO THE SONILS BASE FACILITIES, WITH THE OBJECTIVE OF VERIFYING THE FUNCTIONING OF THE FACILITIES.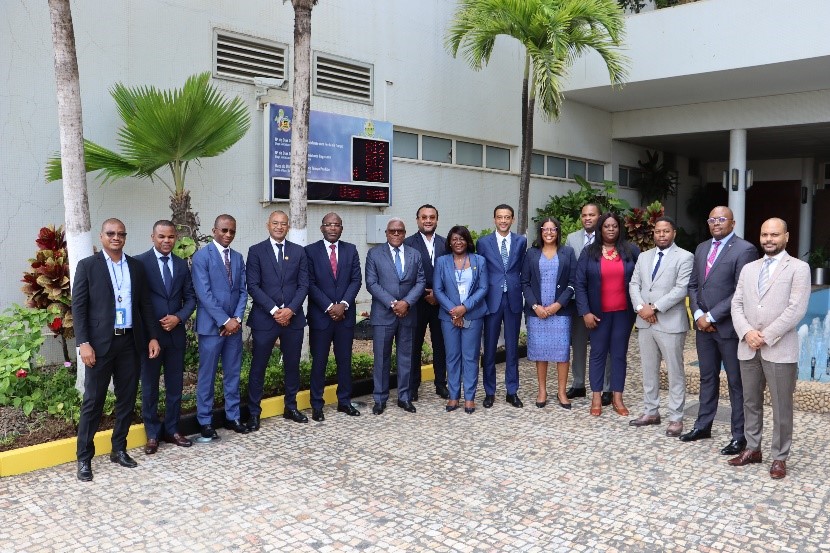 Within the scope of corporate relations between the business units of Sonangol E.P., the Chairman of the Board of Directors, Eng.º Sebastião Martins and the Director, Dr. Osvaldo Inácio, created a working visit to the facilities of the SONILS base, during which they learned about the development of infrastructures, projects to modernize management processes, restrictions to the business, as well as expectations for the average future of the company, the company's short and medium terms.
On the occasion, the General Director of SONILS, Mr. Emilio Costa, referred those current times have been of numerous challenges and of great enthusiasm, having adressed aspects related to our operational progress, and financial, through 2021 and the first quarter of 2022, reiterating the fact of the conditios being solid and favorable ones, allowing, in this way, to continue to prosper.
After the meeting, the Chairman of the Board visited, in the company of the Executive Administrator, Mr. Osvaldo Inácio and the management body of SONILS, some areas of activity of the company, namely, the Pier, New Passenger Terminal and Solar Energy Plant.
At the end of the visit, a fraternization cocktail was offered to the guests in the VIP room "Executive Room".