SONILS AND INEFOP SIGN PARTNERSHIP AGREEMENT FOR PROFESSIONAL INTERNSHIPS
The ACT was WITNESSED BY SENIOR MINISTERIAL REPRESENTATIVES, SUCH AS PUBLIC ADMINISTRATION, LABOR AND SOCIAL SECURITY; MINISTRY OF MINERAL RESOURCES, OIL AND GAS; MINISTRY OF INDUSTRY AND TRADE; And SONANGOL E.P.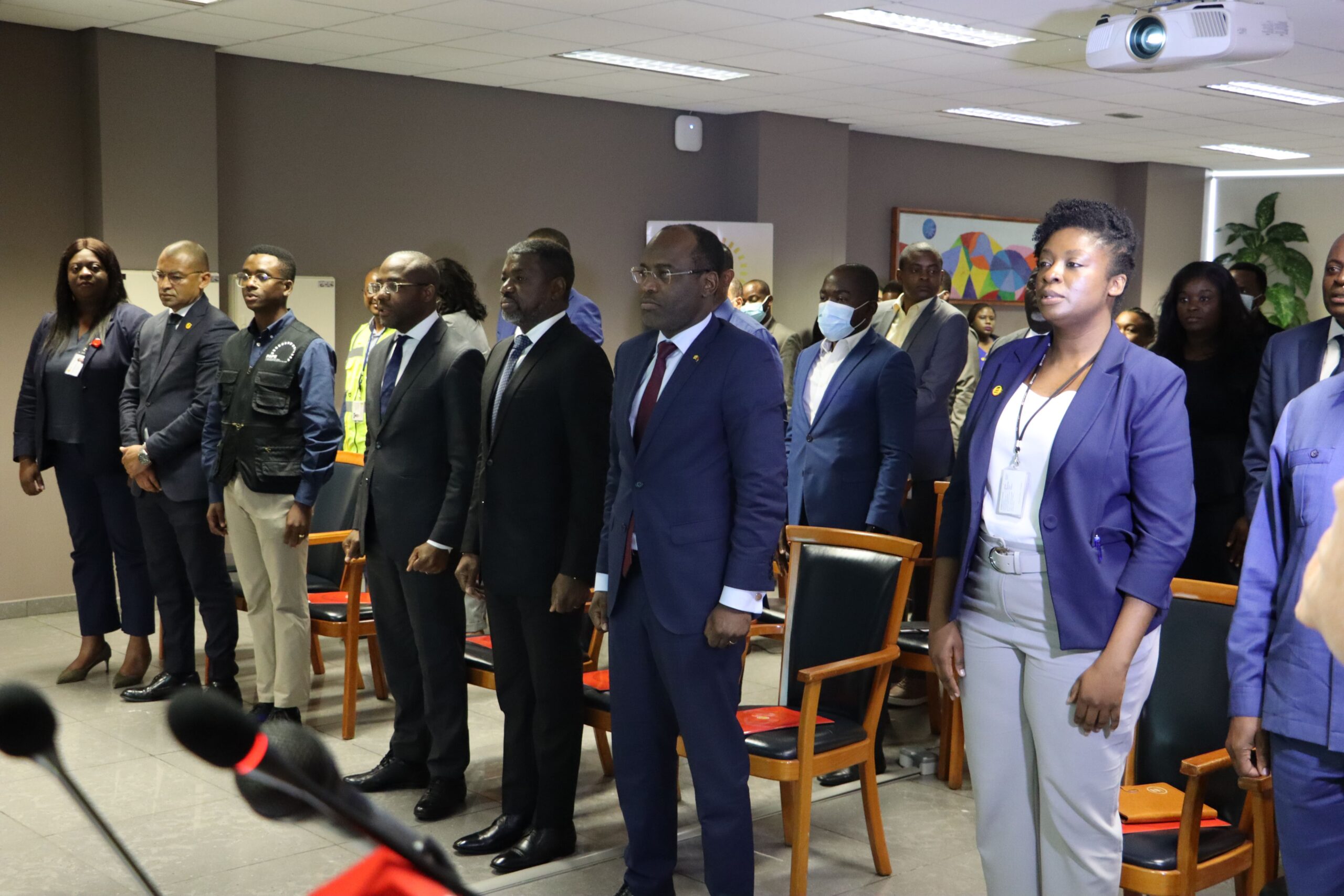 On August 18th, an internship protocol was signed between SONILS and INEFOP, an agreement that aims to give opportunity to young angolans to acquire professional experience and consequently embrace future challenges.
At the opening, the Chairman of the Board of Directors of SONILS and Executive Director of Sonangol E.P, Mr. Osvaldo Inácio, considered the implementation of the internship program for SONILS as strategic, since it represents the sustainability of the company.
The "Integrate to Win 2022" internship program received more than 23,000 applications and, after a screening and evaluation process, 30 young people from various provinces in the country and with an average age of 27 years were selected, of which 70% are female and 30% male. The internship will last for 18 months, following these steps:
the 1st Stage: Integration and training;
the 2nd Stage: Generalist development;
the 3rd Stage: Technical development
The trainees spoke of their longings, expectations, difficulties at the time of registration and, above all, they showed the feeling of gratitude for the support provided by the General Directorate of SONILS.
To conclude the ministerial interventions, MIREMPET's secretary of State, Mr. José Barroso, and MAPTSS's secretary of State, Mr. Pedro Filipe, presented their thanks to the SONILS team, and were unanimous in defending that SONILS responded efficiently to the angolan Executive's call with the implementation of this internship program for national youth.
Finally, it was up to Mr. Emílio Costa, General Manager of SONILS and Mrs. Anabela Marcos, Deputy Director General of SONILS, and Mr. Manuel Mbangui, General Director of INEFOP, to sign the internship protocol.