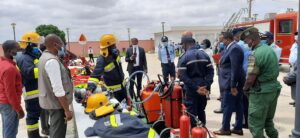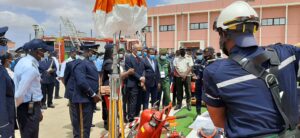 Alluding to the commemorations of the National Firefighter's Day, celebrated on 30 November, SONILS participated in an exposition of means of extinguishing fires, held annually by the Ministry of the Interior.
In 2021, the date was celebrated under the theme "For the Protection of Communities and the Safety of Heritage, Let us salute the 30th of November". It was in this spirit that SONILS was awarded a diploma of merit, for complying with fire safety measures and for the helpful support it has provided to surrounding communities in fighting fires.
Several departments assigned to the Ministry of the Interior, as well as representatives of various companies, were present at the event.