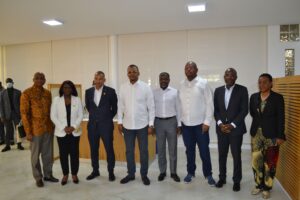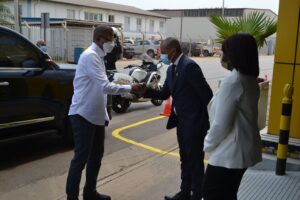 Last September 24, 2021, the Minister of Hydrocarbons of the Republic of Congo, Didier Ntubuanga, made a visit to the SONILS base, where he was received by the General Director of SONILS, Emílio Costa, and the Deputy General Director, Otília Viegas Xavier, together with the Board of Directors of SONILS.
The visitors' entourage was joined by the Secretary of State for Oil and Gas, José Barroso, Administrators of Sonangol, Osvaldo Inácio e Kátia Epalanga, Director of Exchanges of MIREMPET, Luís António.
Didier Ntubuanga considers the partnership with Angola extremely important, given the extensive experience in hydrocarbons.