Operate in a way that gives priority to the safety of people, goods and environments.

Capture, develop and value Human Capital.

Expanding physically and geographically to better serve the customer.

Ensure excellence to obtain ISO 9001 certification.

Increase revenues and profits in a sustainable way.
Integrated Logistics Center
1.384.600 m²
of industrial and logistics facilities with more than 15 km of roads
Metallic Structures
140.000 m²
area covered with ​​warehouses and workshops
Dock
1.733 m
of total length of the dock with 12.5m of depth
Energy and Water
22,25 Mw
of power produced by two power plants
13.209 m³
daily industrial water production capacity
Passenger Terminal
320
places in the passenger terminal
Workforce
819
SONILS workers, of whom 99% are nationals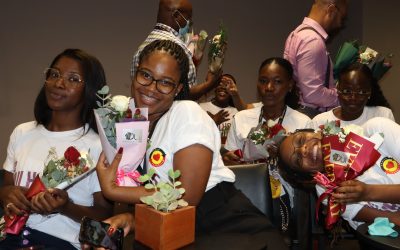 SOLIDARITY IN ACTION IN "MARÇO MULHER"In allusion to International Women's Day, SONILS carried out a solidarity action on the 7th of March at the Reception Center of Irmãs Consoladoras dos Aflitos, located in Zango 3, where various goods were donated, from hygiene...
read more