SONILS SPONSORS THE CHAMPIONS OF THE 15TH AFRICAN WOMEN'S HANDBALL TITLE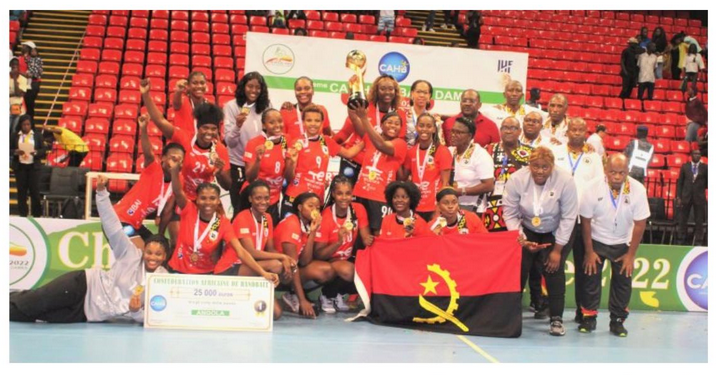 African Cup of Nations (CAN) took place in Senegal, in Dakar from 9 to 19 November where Angola was crowned champion for the fifteenth time by defeating Cameroon.
For the fourth consecutive time, Angola won the African Cup of Nations, CAN, by beating Cameroon by 29-19 in a match played at the Dakar Pavilion in Senegal.
As part of its social responsibility programme, SONILS sponsored the Women's Handball Team as a way of investing in the positioning of its brand at national and international level, with its stakeholders.
The General Management of SONILS is proud to have participated in this championship as an official sponsor of the African Handball Champions, the "Pérolas".
The "SONILS BELIEVE" program is a Social Responsibility programme, which aims to provide local communities with conditions that favor their development, with greater emphasis on the environmental and education sectors.